July 11, 2023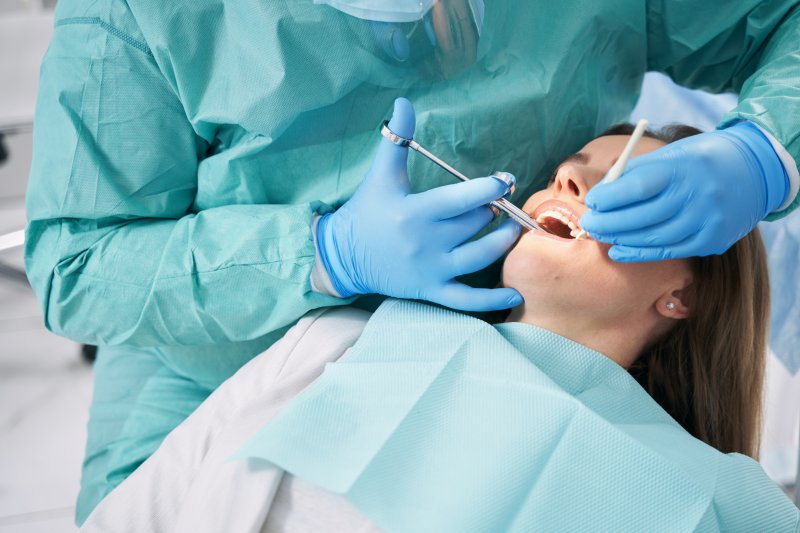 You're nervous about your upcoming visit to the dentist. You recently learned that you need to have a dental crown put into place because of a damaged tooth, but you're too afraid to undergo treatment. You know that taking care of it sooner rather than later is best, especially since it can become costlier and more invasive the longer you wait. But is sedation covered by dental insurance? Read on to find out what role your insurance company will play should you opt to receive sedation at your upcoming appointment.
Is Sedation Covered by Dental Insurance?
Unfortunately, the reality is that most dental insurance companies will not agree to cover sedation. Viewed as an elective or "luxury" form of treatment, much like cosmetic dental services, it can be costly for the insurance company.
What this means for patients is that to include sedation as an available coverage option, insurers would have to start charging higher premiums.
However, not all situations that involve sedation are equal. Just like there are exceptions to almost every rule, there are also those that a dental insurance company will make. Should sedation be used, and it reduces the cost of treatment, it may be possible for the patient to receive partial coverage.
Other instances that are considered exceptions include:
A patient's treatment is delayed because of increased anxiety (It is often best if the patient receives nitrous oxide).
The patient has a medical condition or disability and cannot receive dental care without sedation.
An individual is preparing to undergo multiple procedures (i.e., tooth extractions or oral surgery).
What Are Other Ways to Pay for Sedation?
Should a patient not have private dental insurance, or their insurer refuses to pay for sedation, it is possible to pay for this type of care in other ways.
Many dental offices partner with third-party financing companies like CareCredit. This secure and reliable alternative makes it easy to enroll in a low-to-no-interest plan that allows patients to pay off their treatment through monthly installments. With no surprise fees or penalties, it is a great way to stay within budget, undergo necessary dental care, and avoid the fear and anxiety that can often come with visiting the dentist.
Dental sedation doesn't have to be inaccessible. Whether the dental insurance company agrees to pay or not, alternative payment options are available to make receiving oral healthcare an affordable possibility.
About the Author
Dr. Terry Rakowsky has spent more than three decades in the dental field delivering outstanding oral healthcare to patients in Doylestown and its surrounding areas. Leading the team at his private practice, he believes patients should remain comfortable and at ease during appointments. This is why patients can receive dental sedation in-house and avoid the anxiety and fear that can come with visiting the dentist. Individuals are welcome to contact us at (215) 348-2224 for additional assistance in navigating the financial side of dentistry and dental sedation.
Comments Off

on Will My Dental Insurance Pay for Sedation?
No Comments
No comments yet.
RSS feed for comments on this post.
Sorry, the comment form is closed at this time.