Tooth Extractions – Doylestown, PA
Safe & Gentle
Tooth Removal
Protecting and preserving your natural teeth is always Dr. Rakowsky's primary goal, but sometimes, a tooth can be damaged or decayed to the point that it's simply beyond repair. The best solution in this situation is to remove the tooth. Should you ever require an extraction, you can trust Dr. Rakowsky to walk you through the process and make sure it's as comfortable as possible. With him, the tooth will be out before you know it, and your only thought will be, "That's it?" If you think you have a problem tooth that might need to go, give us a call today for gentle tooth extractions in Doylestown, PA.
Why Choose Terry Rakowsky DMD for Tooth Extractions?
Graduate of U Penn, Las Vegas Institute, & Pankey Institute
Same-Day Emergency Appointments Available
Soothing Nitrous Oxide Sedation
Common Reasons for Tooth Extraction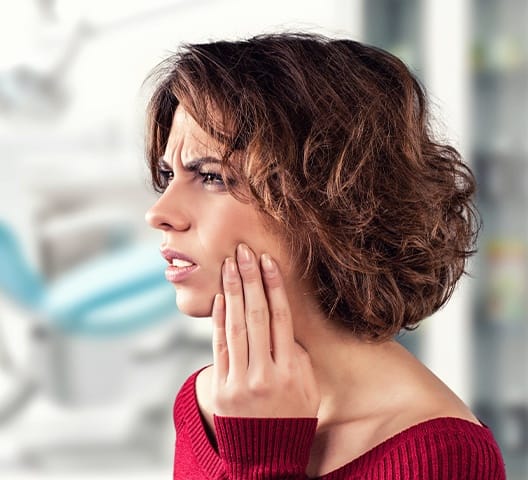 Decay: If most of the enamel on a tooth has already been damaged by decay, and the infection is threatening to spread to the nearby teeth, an extraction will likely be recommended.
Physical Trauma: A tooth can become so broken that the remaining structure is unable to support a filling or crown.
Dentures: Any failing teeth will be removed before fitting a patient for a denture to ensure the most comfortable result.
Orthodontics: Sometimes, there isn't enough room in the mouth for severely crowded teeth to be shifted, in which case, a tooth will be removed to create the necessary space.