Tooth Extractions – Doylestown, PA
Safe & Gentle
Tooth Removal
Protecting and preserving your natural teeth is always Dr. Rakowsky's primary goal, but sometimes, a tooth can be damaged or decayed to the point that it's simply beyond repair. The best solution in this situation is to remove the tooth. Should you ever require an extraction, you can trust Dr. Rakowsky to walk you through the process and make sure it's as comfortable as possible. With him, the tooth will be out before you know it, and your only thought will be, "That's it?" If you think you have a problem tooth that might need to go, give us a call today for gentle tooth extractions in Doylestown, PA.
Why Choose Terry Rakowsky DMD for Tooth Extractions?
Graduate of U Penn, Las Vegas Institute, & Pankey Institute
Same-Day Emergency Appointments Available
Soothing Nitrous Oxide Sedation
Common Reasons for Tooth Extraction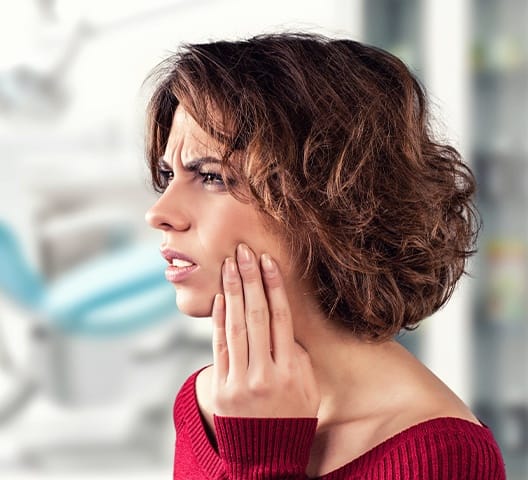 Decay: If most of the enamel on a tooth has already been damaged by decay, and the infection is threatening to spread to the nearby teeth, an extraction will likely be recommended.
Physical Trauma: A tooth can become so broken that the remaining structure is unable to support a filling or crown.
Dentures: Any failing teeth will be removed before fitting a patient for a denture to ensure the most comfortable result.
Orthodontics: Sometimes, there isn't enough room in the mouth for severely crowded teeth to be shifted, in which case, a tooth will be removed to create the necessary space.
Tooth Extraction FAQs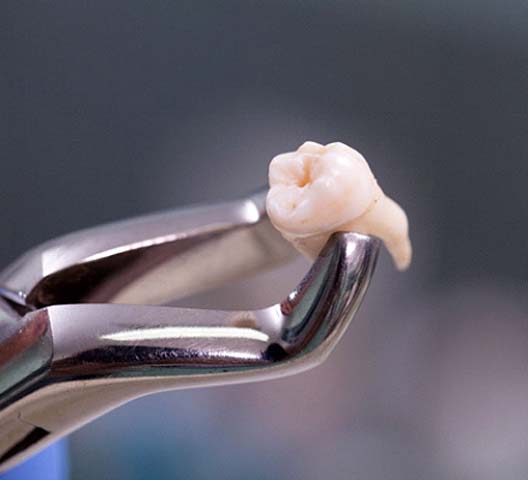 The need for tooth extractions can be unexpected, so it's understandable that you have some unanswered questions. We're here to help! Here are the answers to some of the most common queries we receive about tooth extractions in Doylestown. If you don't see the information that you're looking for below, don't worry. Give us a call and we'd be happy to answer your questions and get you started with an initial consultation.
Does Getting a Tooth Extracted Hurt?
Many patients are hesitant to undergo dental treatment because they are worried that it will be painful. The good news is that whether you are getting one tooth pulled or several, the first step is to numb your mouth. Ultimately, you shouldn't feel pain during the procedure. You may experience some soreness afterwards, but by following your aftercare instructions, you can reduce discomfort, prevent infection, and promote healthiness. If your pain gets worse or you are exhibiting signs of infection, give us a call.
Can I Leave the Space Empty After a Tooth Extraction?
If the tooth that's getting pulled it towards the back of the mouth, many patients think that they don't need to have it replaced. After all, no one can see the gap. However, having a complete smile is essential when it comes to chewing properly and clearly enunciating your words. One missing tooth can make It more difficult to chew, therefore leading to poor nutrition and indigestion. It is recommended that once you are done heling, you schedule an appointment to discuss what tooth replacement option is right for you.
Can I Smoke After Getting a Tooth Extracted?
Since tobacco products, like cigars, cigarettes, and e-cigarettes, can delay healing, you should not smoke immediately following a tooth extraction. It is recommended that you abstain from smoking for at least five days afterwards. However, if you can, you should smoking for two weeks. If you've struggled with quitting smoking in the past, talk to your dentist. This way, they can help you prepare ahead of time so you can achieve the best possible results.
How Should I Prepare for My Tooth Extraction?
Preparing for your tooth extraction is just as important as following all of the aftercare instructions. Before your procedure begins, let your dentist know if you have any questions. They will be able to let you know what you need to bring or if you can eat anything ahead of time. If your dentist has any specific instructions, like sticking to water in the morning or picking up prescription medication, you should do so beforehand. It's also a good idea to arrange for a trusted friend or family member to drive you to and from your procedure.