Replacing Missing Teeth – Doylestown, PA
Come Get Your
Complete Smile Back
About 120 million Americans are missing at least one adult tooth, and if this includes you, then you don't need us to go over the disadvantages of having an incomplete smile. In addition to appearance concerns and not being able to eat certain foods, tooth loss can also lead to the remaining teeth shifting, causing the bite to painfully misalign. Thankfully, we can help patients recover their oral function and their smile's confidence using a variety of custom-made replacements that can bring back any number of teeth. Your smile's best days are ahead of you, and you can learn more about your options for replacing missing teeth in Doylestown, PA by contacting us today.
Why Choose Terry Rakowsky DMD for Replacing Missing Teeth?
Serving Doylestown Since 1986
State-of-the-Art Dental Implant Restorations
Friendly Dentistry Built on Trusting Relationships
Dental Bridges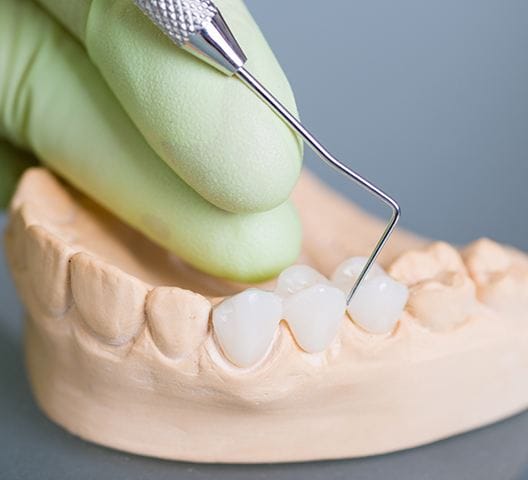 A dental bridge offers a simple but effective way to bring back one to three missing teeth in a row, and it relies on the strength of a patient's remaining teeth. Two dental crowns are placed over the teeth adjacent to the gap, and these are bonded to prosthetic teeth that literally "bridge" between them. In addition to restoring the appearance of the smile, our bridges also help a patient recover their bite strength so they can enjoy more hearty and nutritious foods.
Dentures & Partials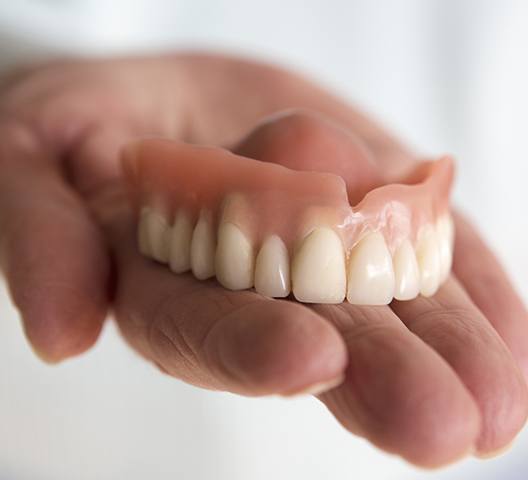 It can be overwhelming if you're missing several teeth, but with the right denture, you can completely regain your smile with a single prosthetic. Partial dentures are custom designed to fit between any remaining teeth like the last piece of a puzzle, while full dentures sit directly on the gums to bring back an entire row. Our dentures are specially-made for each patient out of high-quality acrylics to ensure a natural look, comfortable fit, and rock-solid stability.
Dental Implants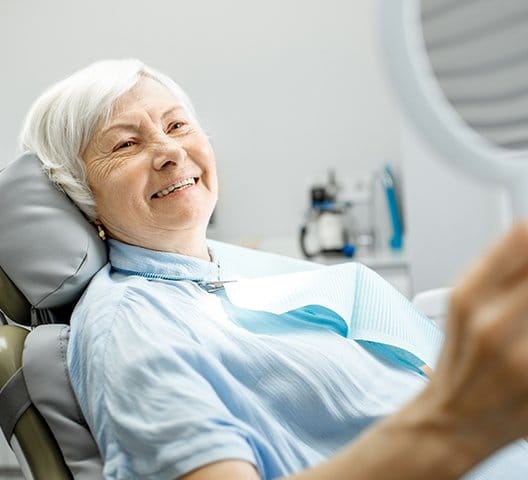 Right now, dental implants are considered to be the gold standard for tooth replacement. That's because, unlike every other treatment, they actually replace an entire tooth, including the visible crown and hidden root beneath the gum line. The result is a new tooth that is the next best thing to nature when it comes to its appearance, strength, and durability. With the proper care, implants last decades longer compared to other prosthetics, and they can even be used to upgrade and stabilize an unreliable denture to give patients a set of teeth they never have to worry about again.