Root Canal Therapy – Doylestown, PA
Stop That Terrible
Toothache
Dental pain can be caused by a wide variety of factors, but by far the most painful toothaches stem from an infection of the interior tissue of the tooth. If you have an awful toothache right now that only seems to be getting worse, give Dr. Rakowsky a call today. Root canal therapy in Doylestown, PA can put a stop to the pain and save your tooth, and thanks to the latest techniques, this often-feared procedure will be a completely comfortable experience from beginning to end.
Why Choose Terry Rakowsky DMD for Root Canal Therapy?
30+ Years of Experience Serving Doylestown
Same-Day Emergency Appointments
Soothing Nitrous Oxide Sedation Available
Reasons for a Root Canal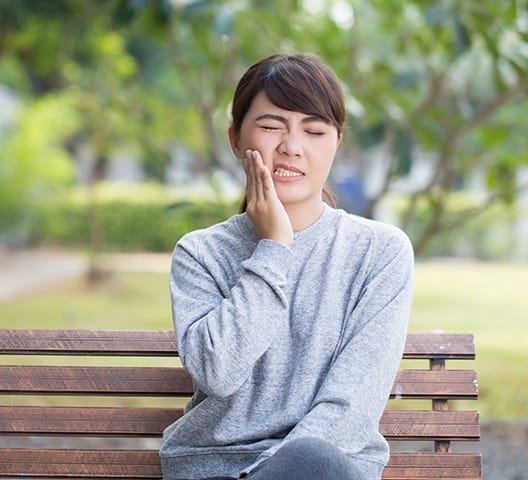 Inside each of your teeth is a small amount of soft tissue called the dental pulp, which contains numerous blood vessels as well as a sensitive nerve. Bacteria can sometimes find its way to the pulp and cause it to swell or even die, leading to a buildup in pressure within the tooth at is less than pleasant. This can occur due to a cavity going untreated for a long time, or a crack in the enamel can expose the pulp.
The Root Canal Procedure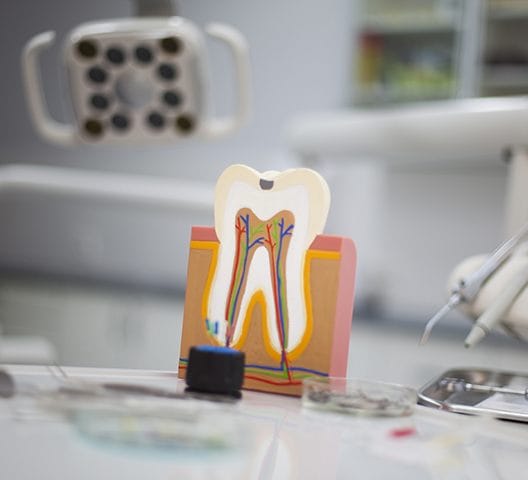 Once Dr. Rakowsky has confirmed that you have a pulp infection, the root canal procedure will start with him numbing the tooth as well as the surrounding area. He'll place a small hole in the enamel, through which he'll remove the pulp and clean/sanitize the interior of the tooth. He'll then place a filling to restore the lost structure, and at a follow-up appointment, he'll further reinforce the tooth with a custom-made dental crown.