Emergency Dentistry – Doylestown, PA
We're Here When
Doylestown Needs Us

Do you have a dental emergency plan in place in case your child develops a painful toothache or you sustain a dental injury? If not, we'll give you a simple one: call Dr. Terry Rakowsky. He has been serving Doylestown for over 30 years, so he has plenty of experience handling all kinds of urgent dental problems. When you contact our dental office for emergency dentistry in Doylestown, PA, we'll quickly assess your situation and schedule you for a same-day appointment if needed so you can get the professional attention you deserve without delay.
Why Choose Terry Rakowsky DMD for Emergency Dentistry?
Same-Day Emergency Appointments
30+ Years of Experience Serving Doylestown
Gentle Care Provided by Friendly Team
How to Handle Common Dental Emergencies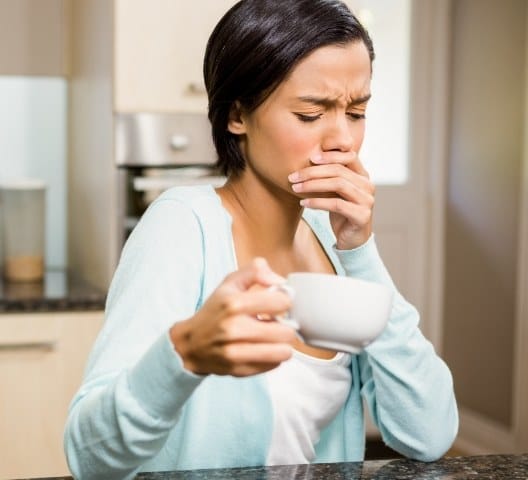 Even if you just think you're experiencing a dental emergency, the best thing you can do is contact our dental office. Describe your symptoms as clearly as you can, and we'll let you know what to do next and whether this involves coming to see us. Acting quickly will help address the problem before it has a chance to become more severe. In that spirit, here are a few strategies for dealing with some of the most common dental emergencies before your appointment with us: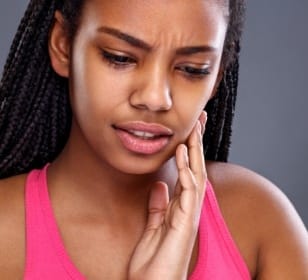 Toothaches
Floss around the tooth to remove any food debris and take an OTC medication if needed. Rinsing with warm saltwater a few times an hour can provide some temporary relief as well. If something is stuck between the teeth, do NOT use a sharp object to pry it out.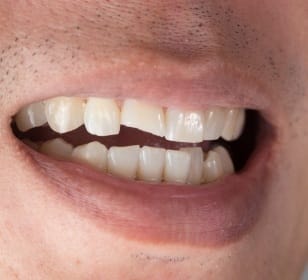 Chipped/Broken Tooth
Recover as many pieces of the tooth that you can find, place them in a safe container, and remember to bring them to our dental office. In the meantime, use a clean rag or gauze to stop any bleeding, and hold a cold compress against the face to reduce swelling.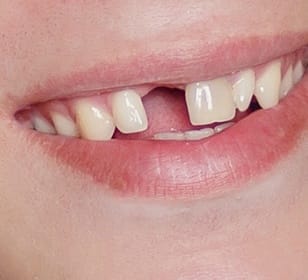 Knocked-Out Tooth
We have the best chance of replanting the tooth if you come to see us within an hour of the accident, so quickly recover the tooth while NOT touching the root. Gently rinse it with water and place it under the tongue. This will help keep it alive until we can see you. If this doesn't work, you can store it in a container with milk as well.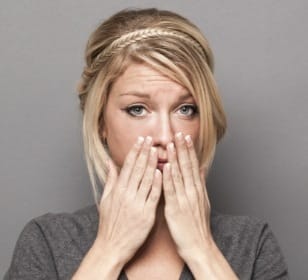 Lost Filling/Crown
Try to put the restoration back into place using a dab of toothpaste and avoid chewing with that part of the mouth until we can see you. If the restoration is completely broken, cover the tooth with some dental cement (found at your local pharmacy) or sugarless gum in a pinch.
How to Prevent Dental Emergencies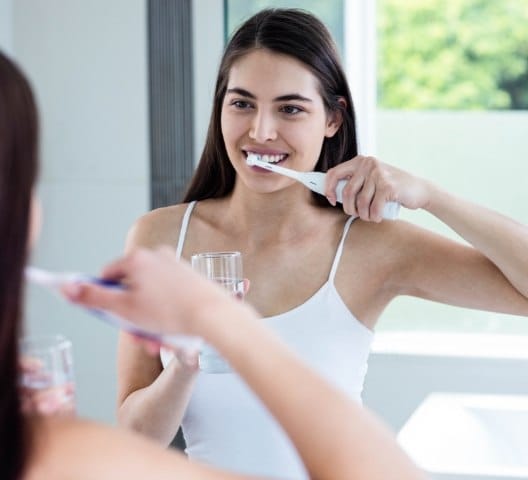 While having an emergency dentist nearby is nice, you'd much rather avoid dental emergencies altogether, right? We thought so! Here are a few tried and true ways to do this:
Remember to wear a mouthguard whenever you play sports.
Don't use your teeth to open packages or bottles.
Don't wear down your teeth by chewing on hard items like ice, pen caps, fingernails, etc.
Keep up with your oral hygiene and attend two checkups and cleanings each year—these routine practices will stop small problems from turning into big ones.
The Cost of Treating Dental Emergencies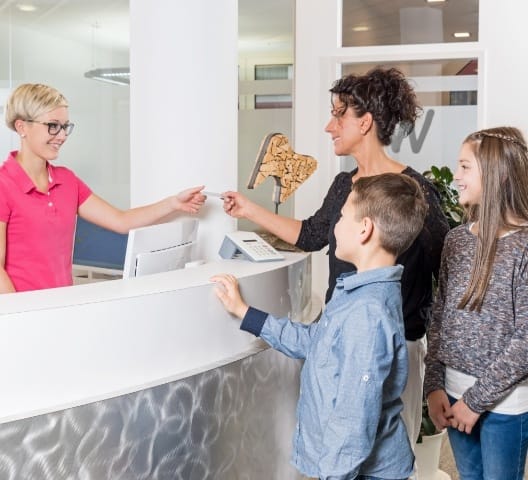 The best way to reduce the cost of treating your dental emergency is to come see us as soon as you can. This will allow us to address the problem before it becomes more complicated and painful. Like with medical emergencies, the price for your care will be based on the type and severity of your injury as well as the procedure needed to fix it. We understand that cost is a big concern, which is why we accept dental insurance and offer financing options so this type of treatment is easily affordable.
TMJ/TMD Therapy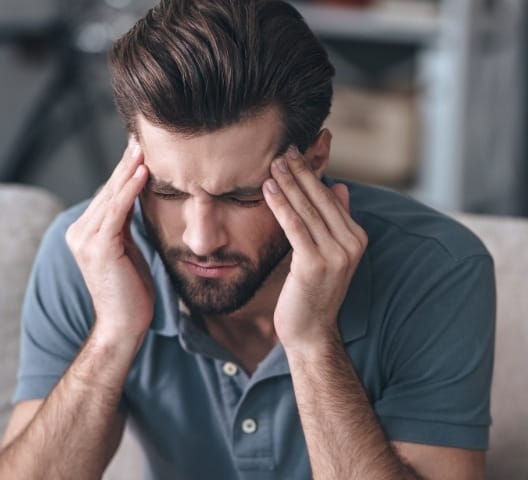 Do you experience chronic jaw soreness, headaches, earaches, or neck pain? If so, the problem could actually stem from an inflamed or strained TMJ, or temporomandibular joint. This is your jaw joint, and problems in this area can cause a variety of unpleasant symptoms felt throughout the entire head and neck. Dr. Rakowsky can determine the source of your longstanding discomfort and then provide therapy that's designed to directly treat it, stopping the pain and restoring your oral function at the same time.
Emergency Dentistry FAQs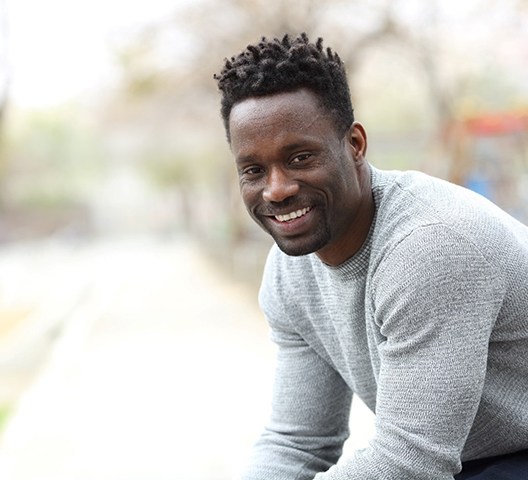 Do you have questions about a dental emergency that you're experiencing? Don't hesitate to reach out to your local emergency dentist in Doylestown, Dr. Terry Rakowsky, for first-aid guidance and fast, effective treatment. We've also provided some of the most commonly asked questions that we receive from our patients below, for your convenience.
Is my oral situation considered a dental emergency?
Many patients get caught-up in whether or not their oral situation would actually be considered an "emergency" or not, because they don't want to make a big deal out of a small problem. Unfortunately, this often results in putting your situation off long enough for it to get worse, which is why we recommend visiting our office for an emergency examination whenever you experience any out-of-the-ordinary symptoms or oral discomfort.
How can I manage oral pain?
One of the most effective ways to help you feel more comfortable until you're able to reach our office is to hold a cold compress against your cheek for 10 minutes on, 10 minutes off, for up to an hour. This will minimize your pain and reduce any swelling, which is especially effective if you have a tooth infection.
Should I go to the ER or an emergency dentist?
While our team is able to handle most oral health emergencies, some issues that can be life-threatening require immediate medical attention. For any of these situations, we recommend visiting your local emergency room before us:
Bleeding that doesn't stop after applying pressure to the area for 15 minutes.
Deep facial cuts that could require stitches.
A dislocated or broken jaw.
Any issue that impacts your breathing or ability to easily swallow.
What should I do if my jaw is locked in place?
Visit our office as soon as possible if you experience lockjaw so we can find a therapy to keep it from happening again and provide you with relief. In the meantime, it's a good idea to apply heat to both sides of your jaw (on the joints) to help them relax. After your jaw feels more relaxed, place both of your palms on the joints and gently massage and wiggle the jaw back and forth and from side to side. Don't force anything into place. When you arrive, we'll help get your jaw to release and discuss treatment options with you, like our customized TMJ oral appliances.