Cosmetic Dentistry – Doylestown, PA
A Beautiful Smile Made
Just For You
Whether you have a single chipped tooth or are unhappy with your entire smile, cosmetic dentistry can quickly and easily give you a set of teeth that lights up any room you enter. Dr. Rakowsky can combine the treatments outlined below with his personal, artistic touch to create a bigger, brighter, and straighter grin that you're always eager to show off. The smile you've always wanted is much closer than you might think—contact us today to schedule a one-on-one consultation to discuss cosmetic dentistry in Doylestown, PA.
Why Choose Terry Rakowsky DMD for Cosmetic Dentistry?
Graduate of U Penn, Las Vegas Institute, & Pankey Institute
30+ Years of Experience Serving Doylestown
Down-to-Earth & Friendly Dentistry
Porcelain Veneers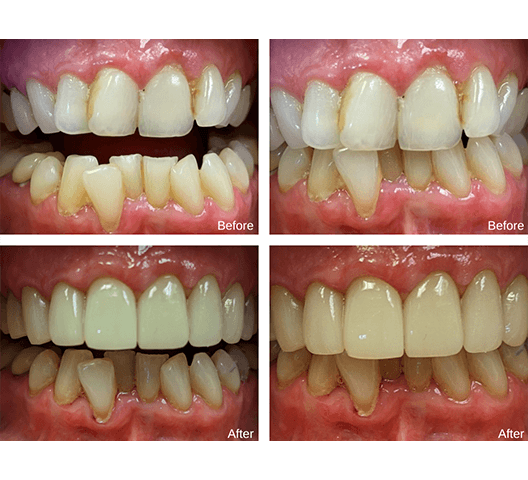 With veneers, we can eliminate flaws such as stains, chips, cracks, gaps, and even slightly crooked teeth with just one procedure. It involves placing thin porcelain coverings over the front of the teeth to give them a more uniform and attractive appearance, and at our dental office, they are always custom-made for each patient. In just two appointments, you can finally fix that problem tooth or completely transform your smile with a dramatic makeover!
Temporary Veneers
Temporary veneers are put into place after impressions are taken of your smile in preparation for lab technicians to fabricate your finalized restorations. Put into place by a skilled cosmetic dentist, these trial veneers are shaped to create the look you desire. They're made of thin acrylic and cemented to your teeth. While waiting for your regular veneers, these temporaries will help to protect your natural teeth while also giving you a sneak peek of your fully transformed smile.
Metal-Free Dental Crowns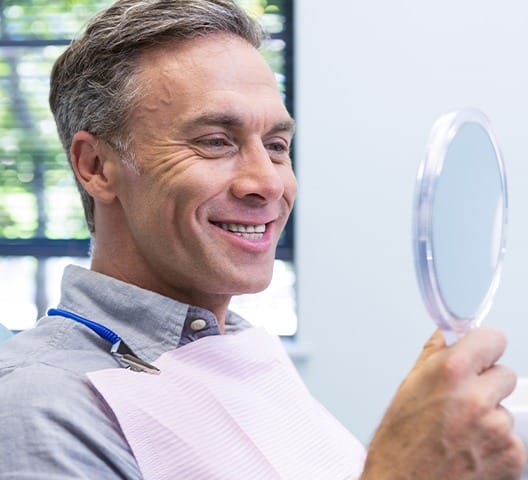 For a long time, dental crowns used to repair severely broken or decayed teeth were made of silver or gold, so while they certainly made a tooth strong, they didn't exactly help with the smile's appearance! Thankfully, we can now provide crowns that are 100% white ceramic, giving them a lifelike appearance that blends seamlessly with the rest of a patient's teeth. In addition to restoring chips and cracks, we can also use these crowns to enhance worn down or misshapen teeth to create a more eye-catching smile.
Cosmetic Dental Bonding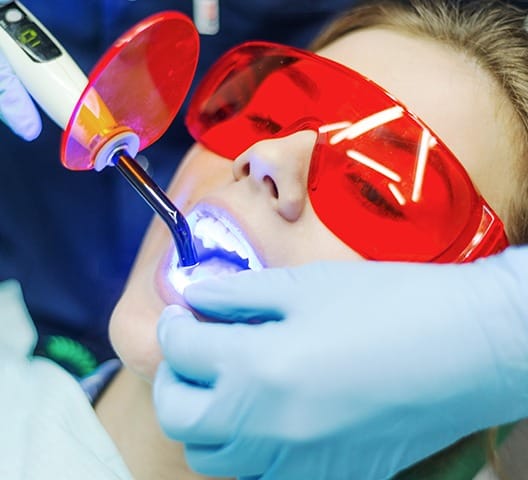 For minor chips, stains, and gaps, nothing gets rid of them quicker than cosmetic bonding. Dr. Rakowsky simply applies a color-matched composite resin to the tooth in question and literally sculpts it to make the imperfection disappear. Once a patient approves the final look, the material is hardened into place. From beginning to end, the entire process takes about an hour, but the beautiful results can easily last for about 10 years.
Teeth Whitening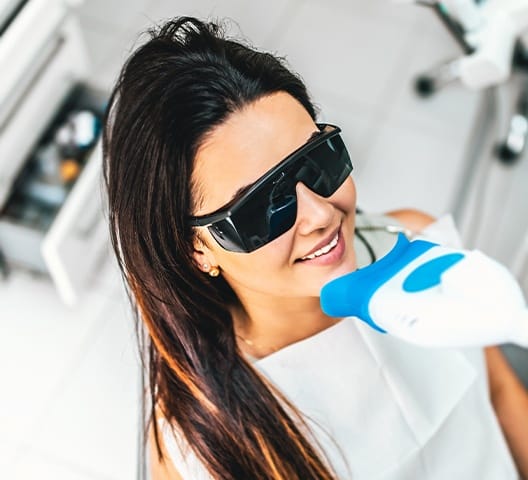 Want a whiter smile right NOW? If so, you won't find what you need at the store. Opalescence BOOST is an in-office treatment we can use to brighten your smile by up to eight shades in a single appointment, all without causing the sensitivity common with other whitening methods. Or, if you would prefer to complete the process on your own schedule, we can send you home with an Opalescence GO kit, which will contain mouth trays and a bleaching gel that's multiple times stronger than anything you can buy on your own. You'll see results after the first use with the lightest shade appearing after about 10-14 days.
Learn More About Teeth Whitening
Understanding the Cost of Cosmetic Dentistry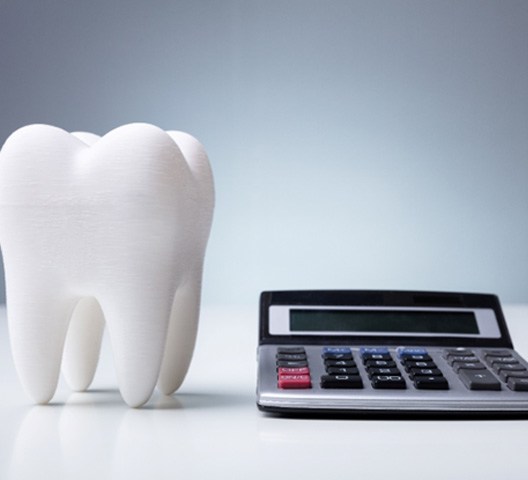 Some people are reluctant to commit to cosmetic dentistry because of cost concerns. While it is not covered by dental insurance in most cases, as your cosmetic dentist in Doylestown, we will gladly help you figure out your best course of action financially and which treatments make the most sense accordingly. Cosmetic services have varying price points, so it's important to find the solution that best suits your grin as well as your wallet.
Which Cosmetic Dental Service Is Right for Me?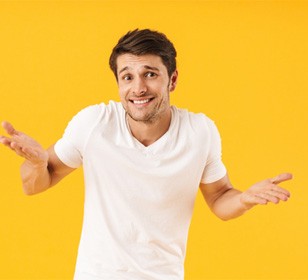 Prospective cosmetic dentistry patients are often trying to either whiten their teeth, straighten them, change their size/shape, or achieve some combination of the three. Once our cosmetic dentist examines your teeth, they can help you explore solutions that make sense for your goals, such as:
Teeth Whitening – A midrange option regarding the cost. Ideal to brighten your smile but cannot alter your tooth shape or position. Take-home whitening kits are less expensive than in-office treatment but require two weeks to reach desired results.
Veneers – A more costly option but capable of transforming your smile in multiple ways at once. They can last for more than a decade with proper care. They save time in the long run and are more resistant to stains than your natural teeth.
Metal-Free Dental Crowns – A lower-cost option that is shaded to closely match your natural enamel. They eliminate sensitivity to temperature changes and can last 15 years or more with proper care. A significant improvement over traditional silver or metal crowns.
Dental Bonding – If you have minor imperfections you want to address, direct bonding may be the ideal solution for you. It's a fast, efficient, and cost-effective way to improve tooth shape, size, and color. Although this option is affordable, it will need to be redone every few years.
Why Is Cosmetic Dentistry Worth the Investment?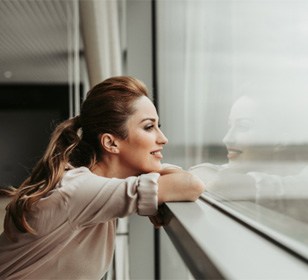 The cost of cosmetic dentistry in Doylestown can vary greatly depending on the treatment you select, but your investment will continue to pay dividends for many years to come. After all, it's tough to put a price on increased confidence that can lead to an improved quality of life. You can look younger with treatments like teeth whitening or veneers that brighten your smile. And don't discount improvements to your oral health when you select tooth-colored fillings or metal-free dental crowns. Imagine upgrading your relationships, social life, professional achievements, and health across the board!
How to Make Cosmetic Dentistry Affordable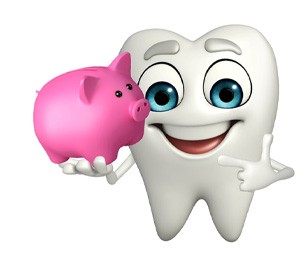 Purely aesthetic dental care is generally not covered by dental insurance, meaning you'll have to find an alternative way to pay for your treatment. Fortunately, we offer CareCredit financing to patients who wish to pursue elective cosmetic dentistry procedures.
If you would potentially be interested in a combination of cosmetic treatments for the best-possible upgrade to your grin, take advantage of Dr. Rakowsky offering you a FREE Smile Makeover Consultation !
Are you ready to make your dream smile a reality? It's our mission to help you accomplish your goals while being mindful of your budget along the way.
Smile Makeover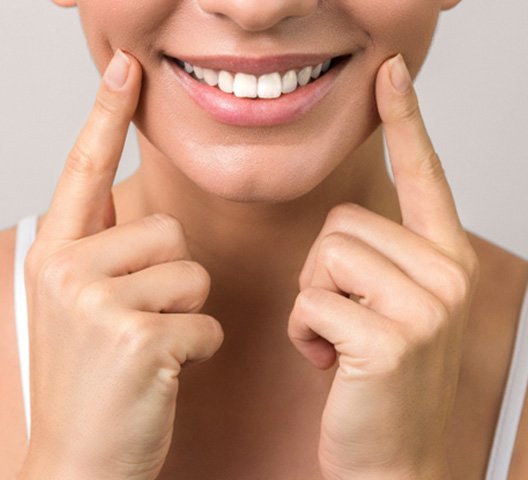 If you're struggling with a minor imperfection like a chipped tooth, you may be able to achieve your dream smile in as little as one hour thanks to dental bonding. But what if you're dealing with several dental flaws? Are your smile goals out of reach? Thanks to completely personalized smile makeovers, the answer is no! Our cosmetic dentist in Doylestown can streamline your treatment so you get the beautiful results you deserve as quickly and safely as possible.
Learn More About Smile Makeovers
Frequently Asked Questions - Cosmetic Dentistry
If you're ready to love the smile you see in the mirror, your cosmetic dentist can help. We understand it's a big decision, and you're certain to have plenty of concerns. There isn't any reason to worry. We'll explain everything during your initial consultation. While you wait for your visit, here are the answers to a few of the most common questions patients ask us.
What is the first step for cosmetic dentistry?
Your first step to a beautiful smile is to schedule your consultation with Dr. Rakowsky to discuss your options. He will evaluate your teeth and learn more about your goals to create a personalized treatment plan.
Is everyone a candidate for cosmetic dentistry?
If you have aesthetic flaws, like discoloration, chips, or gaps, you might be a candidate for cosmetic dentistry. If you have any untreated oral health issues, such as tooth decay or gum disease, they will need to be addressed before moving forward with any elective procedure. If they aren't resolved, cosmetic dentistry will only cover them up, which can cause them to turn into a big problem down the road.
Is cosmetic dentistry covered by insurance?
It is rare for dental insurance to cover cosmetic dentistry because the procedures are considered elective; however, there are some exceptions. Some cosmetic procedures also offer restorative benefits, like all-ceramic crowns. If a treatment is necessary for your oral health, your insurance may cover a portion of the cost. If applicable, we will work on your behalf with your dental insurance to file the necessary claim forms to offset the amount you need to pay out-of-pocket. If there's any remaining balance, our office accepts a variety of payment options. Besides traditional methods, as also work with third-party financing. We will help you find the solutions you need to invest in a beautiful smile without draining your wallet.
Can cosmetic dentistry improve the health of my smile?
There are certain cosmetic procedures that can improve the health of your smile, like correcting bite and alignment concerns. Moving your teeth into their ideal positions makes them easier to keep clean, decreasing your risk of cavities and gum disease. All-ceramic crowns and direct bonding can also be used to repair damaged teeth, restoring their health, function, and appearance. When creating a treatment plan, your cosmetic dentist considers both the health and aesthetics of your teeth to ensure a healthy, beautiful smile.
What can I do to keep my smile bright and healthy from home?
You can ensure your smile stays bright by committing to your oral hygiene at home. Brush your teeth at least twice a day and floss daily. It's also best to avoid anything that can lead to stains, like darkly pigmented foods and drinks. If you can't skip your morning cup of coffee, drink it through a straw or rinse your mouth with water once you've finished it. If you smoke or use tobacco, it's best to kick the habit quickly. Don't forget to visit your dentist at least twice a year for a cleaning and checkup.