Teeth Whitening – Doylestown, PA
Brightening Your Smile Quickly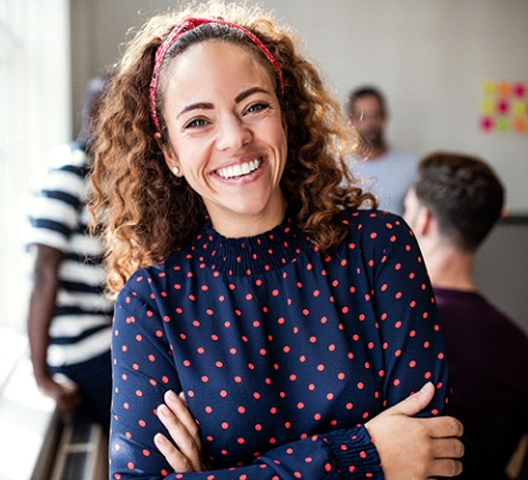 Almost a third of all Americans are dissatisfied with how their smile looks. And since a beautiful smile can make or break a good first impression during important social engagements or interviews, many people regularly seek ways to enhance their teeth. One of the most common treatments is professional teeth whitening to get rid of discolored spots that can't be removed through brushing alone. Contact us today and set up a consultation to learn how Dr. Rakowsky can help your smile regain its youthful gleam.
Why Choose Terry Rakowsky DMD for Teeth Whitening?
In-Office and Take-Home Opalescence Options
Dentist with More Than 30 Years of Experience
Dow-to-Earth, Friendly Approach to Dentistry
What Causes Dental Discoloration?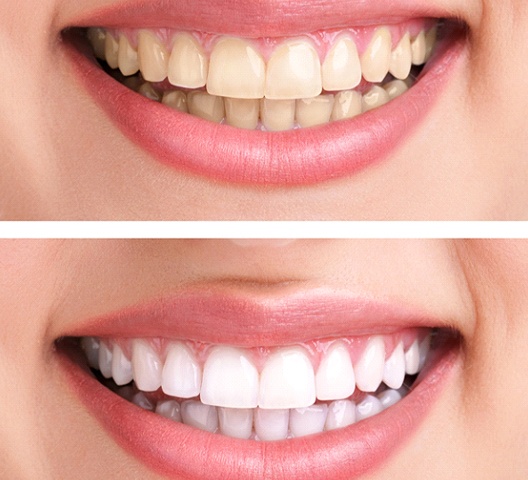 Some discoloration is a natural result of wear and tear. As the enamel grows thinner, the more darkly-colored dentin layer underneath becomes more visible, eventually giving the teeth a yellower appearance.
However, sometimes discoloration is the result of tooth stains. The most common cause of staining is darkly pigmented foods and beverages, with coffee being a prime example. These pigments can slip past the enamel to form patches that cannot be easily removed by brushing. Other risk factors include poor oral hygiene habits and smoking.
It's important to note that over-the-counter whitening products generally aren't very effective on different types of discoloration. That's because the ingredients they contain are nowhere near as potent as those used in professional whitening products.
How Does Whitening Work?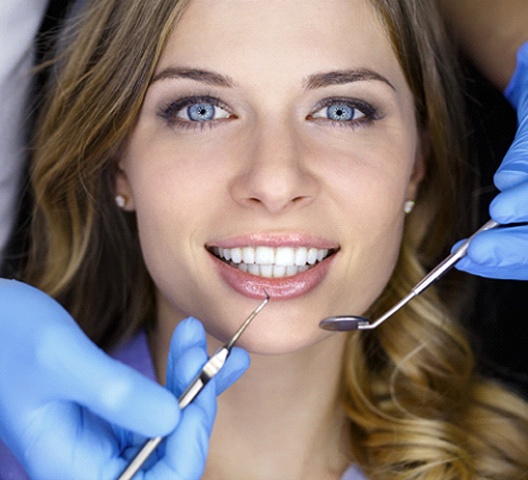 You have a choice between two types of whitening: an in-office procedure, or a customized take-home kit.
In-Office: Our office uses Opalescence Boost whitening to brighten teeth in a short amount of time. After evaluating the shade of your teeth, whitening gel will be carefully applied to each of the teeth. The ingredients in the gel are chemically activated, so there's no need to shine an uncomfortable light on your mouth; we simply let the gel sit for twenty minutes, then remove it to reveal your whiter smile. The treatment will be repeated has needed to reach the ideal shade.
Take-Home: For those who would prefer an "at-home" whitening solution, we can provide you with an Opalescence Go whitening kit. Each kit contains unique trays made to conform to your smile. The trays are pre-filled with whitening gel so that you can slip them on right away. It normally takes about 5 to 10 days of wearing the trays for 30 to 60 minutes at a time to get the shade that you want.
Benefits of Professional Whitening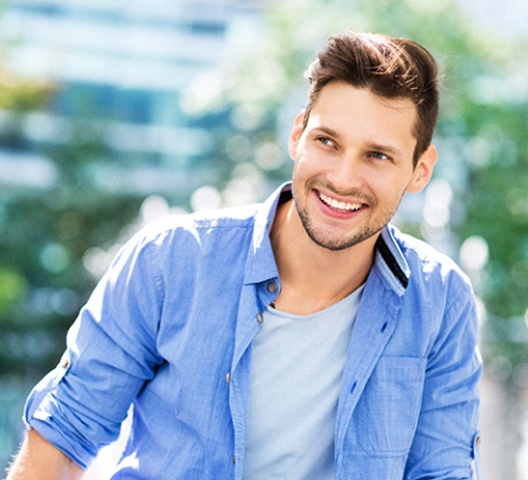 Do-it-yourself whitening options tend to have several drawbacks. Having it done professionally instead means you get to enjoy:
More predictable, reliable results that tend to last longer.
Dramatic improvements, with the teeth normally looking several shades whiter by the end of the treatment.
Professional-grade whitening agents that decrease tooth sensitivity and remove stains that conventional products wouldn't be able to reach.