Teeth Whitening – Doylestown, PA
Brightening Your Smile Quickly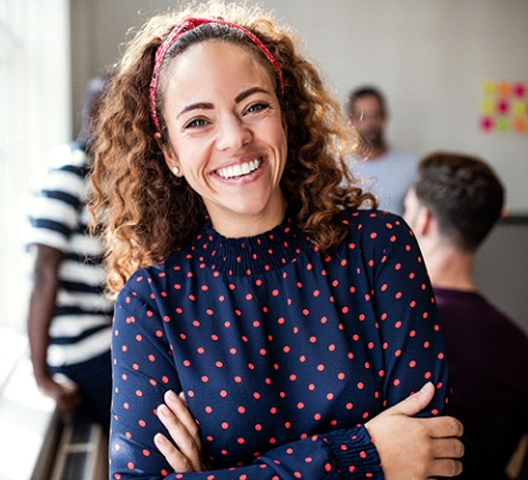 Almost a third of all Americans are dissatisfied with how their smile looks. And since a beautiful smile can make or break a good first impression during important social engagements or interviews, many people regularly seek ways to enhance their teeth. One of the most common treatments is professional teeth whitening to get rid of discolored spots that can't be removed through brushing alone. Contact us today and set up a consultation to learn how Dr. Rakowsky can help your smile regain its youthful gleam.
Why Choose Terry Rakowsky DMD for Teeth Whitening?
In-Office and Take-Home Opalescence Options
Dentist with More Than 30 Years of Experience
Dow-to-Earth, Friendly Approach to Dentistry
What Causes Dental Discoloration?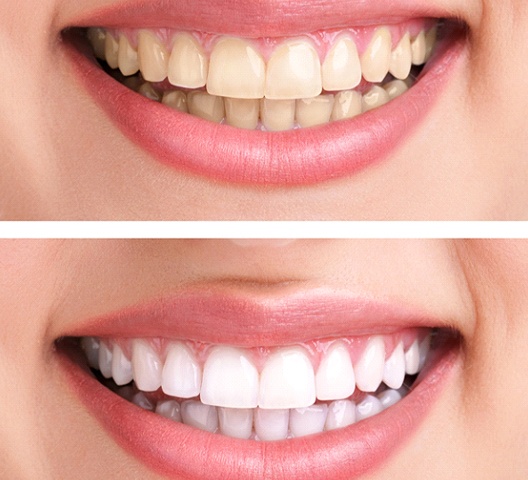 Some discoloration is a natural result of wear and tear. As the enamel grows thinner, the more darkly-colored dentin layer underneath becomes more visible, eventually giving the teeth a yellower appearance.
However, sometimes discoloration is the result of tooth stains. The most common cause of staining is darkly pigmented foods and beverages, with coffee being a prime example. These pigments can slip past the enamel to form patches that cannot be easily removed by brushing. Other risk factors include poor oral hygiene habits and smoking.
It's important to note that over-the-counter whitening products generally aren't very effective on different types of discoloration. That's because the ingredients they contain are nowhere near as potent as those used in professional whitening products.
How Does Whitening Work?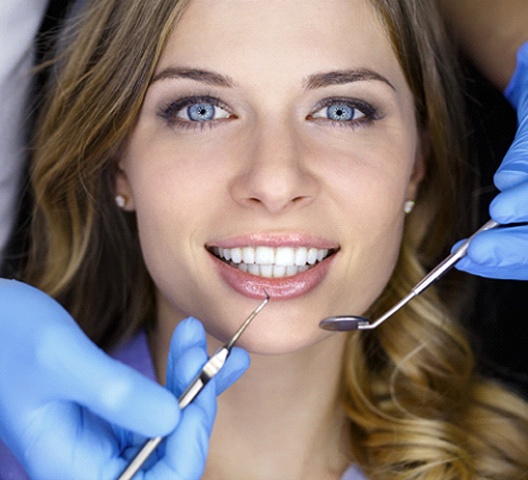 You have a choice between two types of whitening: an in-office procedure, or a customized take-home kit.
In-Office: Our office uses Opalescence Boost whitening to brighten teeth in a short amount of time. After evaluating the shade of your teeth, whitening gel will be carefully applied to each of the teeth. The ingredients in the gel are chemically activated, so there's no need to shine an uncomfortable light on your mouth; we simply let the gel sit for twenty minutes, then remove it to reveal your whiter smile. The treatment will be repeated has needed to reach the ideal shade.
Take-Home: For those who would prefer an "at-home" whitening solution, we can provide you with an Opalescence Go whitening kit. Each kit contains unique trays made to conform to your smile. The trays are pre-filled with whitening gel so that you can slip them on right away. It normally takes about 5 to 10 days of wearing the trays for 30 to 60 minutes at a time to get the shade that you want.
Benefits of Professional Whitening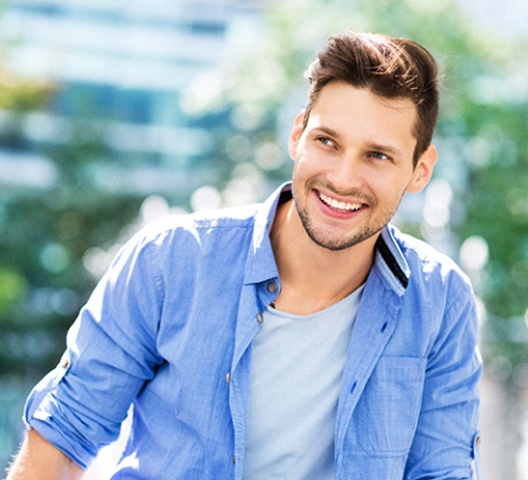 Do-it-yourself whitening options tend to have several drawbacks. Having it done professionally instead means you get to enjoy:
More predictable, reliable results that tend to last longer.
Dramatic improvements, with the teeth normally looking several shades whiter by the end of the treatment.
Professional-grade whitening agents that decrease tooth sensitivity and remove stains that conventional products wouldn't be able to reach.
Understanding the Cost of Teeth Whitening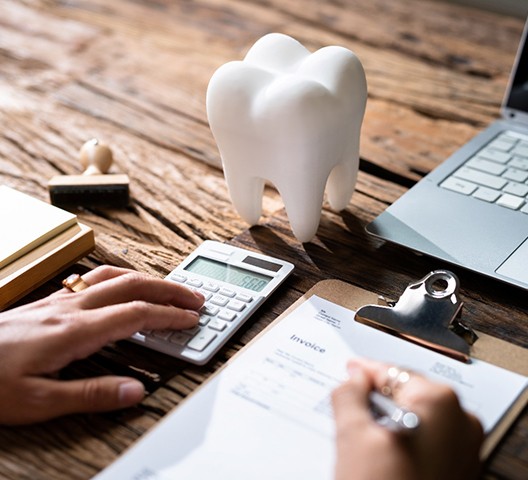 If you don't like the color of your smile, the best way to improve it is with professional teeth whitening in Doylestown. Of course, you likely want to know how much your treatment will cost before moving forward with the process. Because every case is unique, it's impossible to know the exact price until you come in for a consultation. Rest assured – our team will thoroughly explain the pricing information to ensure you know what to expect every step of the way.
Factors that Affect the Cost of Teeth Whitening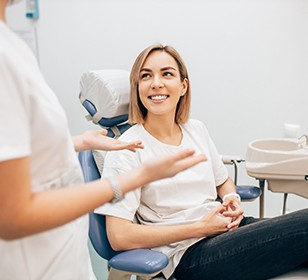 Although teeth whitening is usually one set cost, there are many factors that influence the overall price and length of treatment. Some of those include:
Severity of your staining and discoloration
Type of discoloration you've experienced (i.e., intrinsic vs extrinsic)
Whether you need preliminary treatments (i.e., fillings or dental crowns)
Types of Teeth Whitening: What Do They Cost?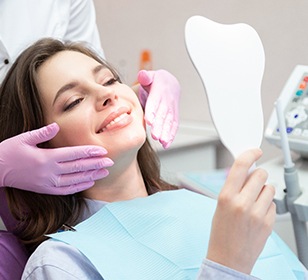 There are several different methods of teeth whitening to choose from, and they all come at different price points. Generally speaking, here's what you can expect from each type:
In-Office Treatment – Usually, this costs anywhere between $400 to $800. There are rare cases where the price may reach up to $1,000 or more.
Take-Home Whitening Kits – These custom-fit trays will typically be around a few hundred dollars.
Over-the-Counter Whitening Products – Strips and gels are the most affordable with each box costing anywhere between $20 and $40. Meanwhile, trays can go for less than $100.
Fast Teeth Whitening vs. Inexpensive Teeth Whitening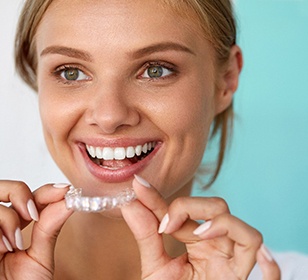 Simply by looking at the numbers above, you may question why professional whitening options are so popular if they're more expensive than over-the-counter solutions. Well, you must keep in mind that the quality of your cosmetic treatment is often clearly reflected in the amount you pay.
Patients using cheaper strips or gels may see little-to-no results, especially when they have severe discoloration. Meanwhile, professional teeth whitening can brighten tooth enamel by multiple shades in much faster timeframes. You can achieve your desired results with just a single in-office treatment, while professional take-home kits can be effective in only a week or two. When choosing the right option for your smile, it's important to consider what kinds of results you want and how fast you want them – not just the price.
Options For Making Teeth Whitening Affordable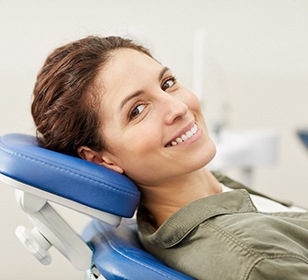 Since teeth whitening is a cosmetic procedure, it's rarely covered by traditional dental insurance. That means you'll need to find an alternative way to pay for your treatment. Not only does our practice offer a FREE smile makeover consultation, but you can apply for CareCredit financing to help make the cosmetic service as affordable as possible! It allows you to split up the total cost into smaller monthly installments to fit your budget more easily. Plus, there's often little-to-no interest attached to most payment plans!
Teeth Whitening FAQs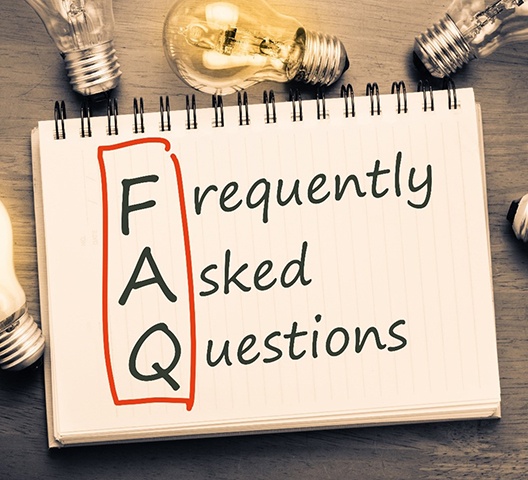 Not sure if professional teeth whitening treatment is right for you? Take a look at the FAQs below to learn more about this popular cosmetic service. From how long your results will last to whether professional whitening works on dental crowns, our expert team answers some of the most common questions about teeth whitening in Doylestown. To learn even more or schedule a consultation with Dr. Rakowsky, do not hesitate to contact our office!
Does Teeth Whitening Hurt?
If you've tried a one-size-fits-all whitening kit from a pharmacy, you may have experienced tooth sensitivity in the past. This is much less likely to happen with professional teeth whitening treatment! When Dr. Rakowsky brightens teeth, he customizes the treatment to the patient's unique smile to avoid sensitivity or discomfort. Before getting started, be sure to let our team know if your teeth are more prone to sensitivity. In addition, spaced-out treatments, avoiding hot beverages, and using a specialty toothpaste can all help avoid this unpleasant sensation.
How Can I Make My Teeth Whitening Results Last?
Your results can last anywhere from a few months to a few years – it depends entirely on how you care for your new and improved smile! Implementing an excellent at-home oral hygiene routine is key to keeping your teeth dazzling white. This should include brushing at least twice a day, flossing daily, and using mouthwash regularly. Next, make sure to visit our office every six months for dental checkups and cleanings. These appointments prevent stains from developing, clean the hard-to-reach areas of your mouth, and catch dental concerns (like gum disease) in the early stages. What you eat and drink can also affect how long your results last. Try to limit your consumption of dark-colored foods and beverages like coffee, wine, and pasta with red sauce. Finally, quitting poor dental habits, like smoking, is important too.
Does Teeth Whitening Damage Enamel?
No, teeth whitening gel does NOT damage healthy enamel. However, if your teeth are compromised by decay or gum disease, the chemicals can cause problems. That is why Dr. Rakowsky, an experienced cosmetic dentist in Doylestown, always conducts a comprehensive dental exam before greenlighting teeth whitening treatment.
There are many DIY whitening "tricks" on the internet that can actually do more harm than good. Avoid using activated charcoal, hydrogen peroxide, or other chemicals to try to whiten your teeth at home. If you want to brighten your smile, you should always consult with your dentist first. Even if you decide to not opt for a professional whitening treatment, we can provide you with valuable insight into products and oral hygiene habits that can help you achieve your smile goals safely.
Does Teeth Whitening Work on Dental Crowns?
While teeth whitening in Doylestown can work wonders on enamel, it does not whiten dental crowns. In fact, whitening gels can actually weaken the bond between your tooth and restoration, which can cause complications. For this reason, it's important to share your dental history with Dr. Rakowsky during your initial consultation. You can help prevent your dental crowns from becoming stained by not smoking, limiting consumption of dark foods and liquids, and practicing excellent oral hygiene. However, if it's too late and you're unhappy with the shade of your crown, we can easily replace it to better suit your smile goals.