Preventive Dentistry – Doylestown, PA
A Relationship That
Will Protect Your Smile
Dr. Rakowsky strives to form deep and trusting relationships with each of his patients, and to do this, he'll not only help you fix any dental issues that pop up, but work with you to prevent them from occurring in the first place. Each of the treatments detailed below is designed to protect your oral health and make your life better, allowing you to have a strong, functional smile you never have to worry about. It all starts with a simple checkup and cleaning, which you can schedule by contacting us today for preventive dentistry in Doylestown, PA.
Why Choose Terry Rakowsky DMD for Preventive Dentistry?
Trusted by Doylestown Families Since 1986
Graduate of U Penn, LVI, & Pankey Institute
Kind & Gentle Dentistry for Patients of All Ages
Dental Checkups & Teeth Cleanings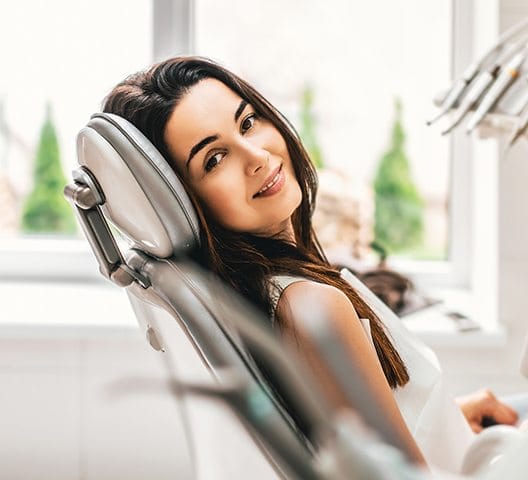 Even if you brush and floss every day, there are likely difficult to reach spots in your mouth that you frequently miss where harmful plaque and tartar can gather and potentially cause cavities. Twice-a-year cleanings give our team the chance to thoroughly remove these substances, safeguarding your smile, and Dr. Rakowsky will also give you an exam to look for the earliest signs of dental decay or damage. That way, he can take care of an issue well before you even notice it.
Fluoride Treatments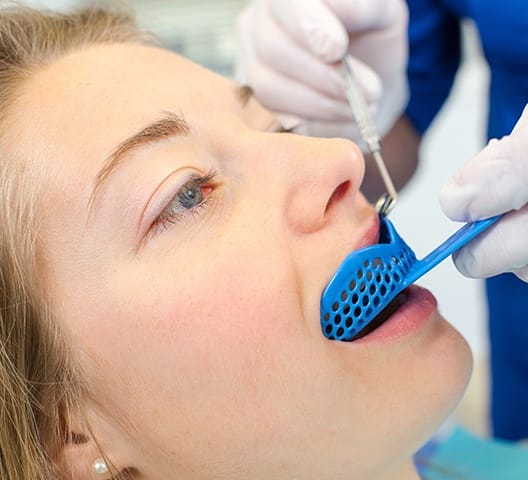 Everyone should be using a fluoridated toothpaste at home, as this helpful mineral is proven to fortify the enamel and make it more resistant to cavities. Many patients can also benefit from a topical fluoride treatment at their checkups and cleanings. We simply apply a highly-concentrated gel to the teeth or have the patient use a mouth rinse, and this provides a quick and potent boost of decay protection that will last all the way until someone's next routine appointment.
Nightguards for Bruxism/Teeth Grinding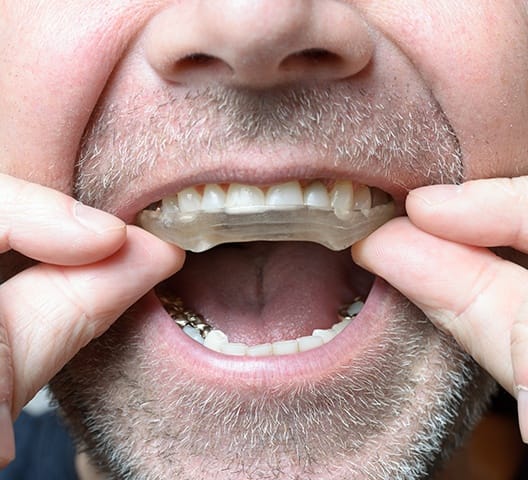 Do your mornings usually start with a headache? Are your teeth looking worn down and cracked? If so, then you may be experiencing bruxism, or nighttime teeth grinding and jaw clenching. This unconscious habit can wreak havoc on your mouth if left alone, but the solution is rather simple: a nightguard. This is a custom-fitted mouthpiece you'll wear to bed that will prevent your teeth from touching while also enabling your strained jaw muscles to relax.
Oral Cancer Screenings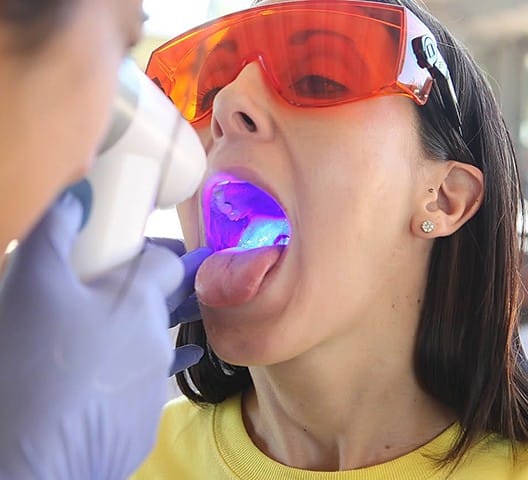 Oral cancer doesn't get the same amount of attention compared to other types, but it's actually one of the deadliest varieties, claiming one life every hour of every day here in the U.S. That's because the early signs are very subtle and easy to miss, meaning most people don't notice something and seek out treatment until the disease is already quite advanced. To make sure oral cancer doesn't have the chance to sneak up on you or a loved one, we'll perform a screening at every appointment. If we find any suspicious growths or sores, we can help a patient get the care they need without delay, drastically increasing their chance of a fast and full recovery.
In-House Clear Retainers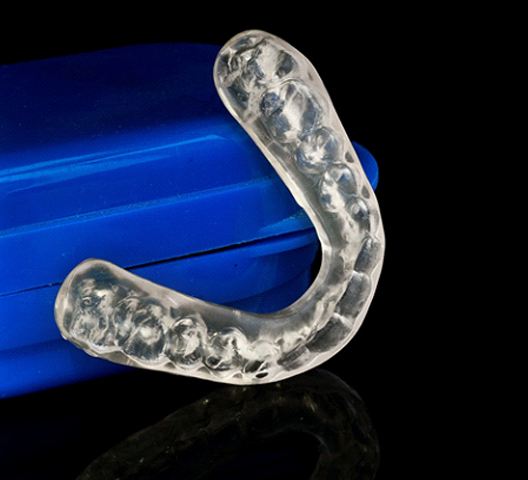 While retainers are designed to maintain straight, aligned smiles, they also have other benefits. Dr. Rakowsky offers clear retainers that are made complete in-house to treat issues like teeth grinding and clenching. When sleeping, you may be putting unnecessary pressure and force on your smile, causing it to wear away or crack. This can also lead to TMJ disorder, which is chronic jaw pain. Thankfully, our clear retainers can relieve stress and pressure while also protecting your teeth. They can be worn comfortably throughout the day or during sleep to prevent bruxism (teeth grinding) and the pain that comes with it.