Dental Team – Doylestown, PA
Meet Doylestown's
Favorite Dental Team
From the moment you step through our doors and see the smiles on our team's faces, you'll know you made the right choice coming to visit Dr. Rakowsky. Our staff of highly-skilled individuals is ready to accommodate you in any way possible to ensure you leave every appointment feeling fully satisfied. Thanks to them, your questions will always be answered, your visits will be comfortable, and even working out your payment options will be a breeze. Read on below to meet our fantastic team!
Michelle, Office Manager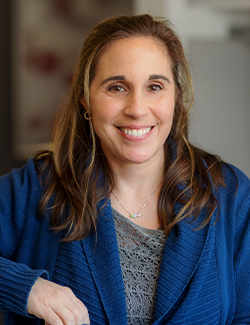 Michelle has been working with Dr. Rakowsky for two full decades now, and she always looks forward to interacting with our amazing patients. Originally from Atlanta, she and her husband have two girls, a puppy, and a kitty who's just as old as her dental career, amazingly enough! Her favorite hobbies include crafting, reading, cooking/baking, and gardening. She also really enjoys running – in fact, she finished her first marathon in Chicago when she turned 40.
Debra, Dental Hygienist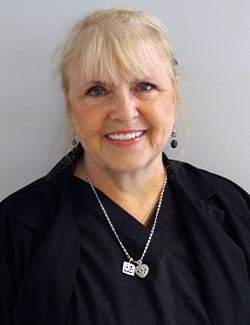 Debra is originally from Quakertown, and she's been a member of Dr. Rakowsky's dental office for an amazing 33+ years so far. She loves all of the other team members and the amazing patients here as well. Everyone who meets her appreciates her listening skills and quirky sense of humor too! She attended both Northampton Community College and Temple University, completing post-graduate studies with the Pride Institute as well. Today, she and her spouse have two children, four grandchildren, one cat, and one dog. Animal rescue is a big passion for her outside of the dental office, along with reading and hiking.
Leah, Dental Assistant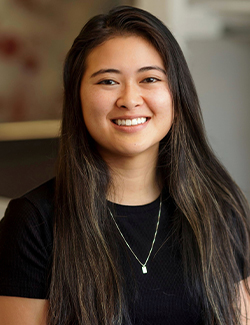 Leah has been working in oral healthcare for nearly five years, and she thinks there's a lot to love about our dental office – the location, the team members, and the patients too! A Hilltown native, she has a husband, a dog, and two cats at home. When she isn't caring for our patients, you can often find her hiking, camping, traveling, or doing bible education volunteer work. Her goal is to eventually visit ALL of the United States National Parks!