Veneers – Doylestown, PA
Fully Transform Your Smile
Veneers were first invented by a California dentist in 1928 to be used in a film shoot. Since then, the treatment has gone on to help all kinds of people – not just Hollywood actors – fix the flaws with their smiles so that they can feel confident about their appearance. Does it feel like multiple imperfections are putting your dream smile out of reach? Contact Dr. Rakowsky to set up a consultation where you can discuss the advantages of veneers!
Why Choose Terry Rakowsky DMD for Veneers?
Over 30 Years of Improving Smiles in Doylestown
A Down-to-Earth, Friendly Dental Team
Long-Lasting, Stain Resistant Porcelain Restorations
What are Veneers?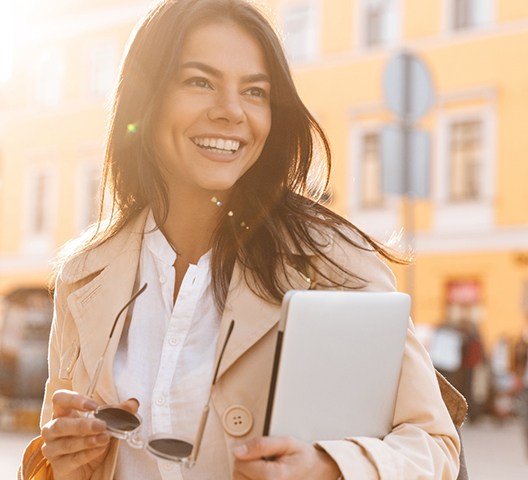 Veneers are different from crowns; instead of covering the entire tooth, they are designed only to sit flush on the front surface. They are made using porcelain, a highly stain-resistant material that closely resembles natural enamel. Individual veneers are very thin sheaths that are usually attached to teeth after removing a very small amount of dental structure. Some people might only get enough veneers to cover very specific teeth, but there are cases where they can be used to correct every tooth that's visible when you smile. We can personalize each veneer so that it looks as natural as possible inside your mouth.
What Can Veneers Correct?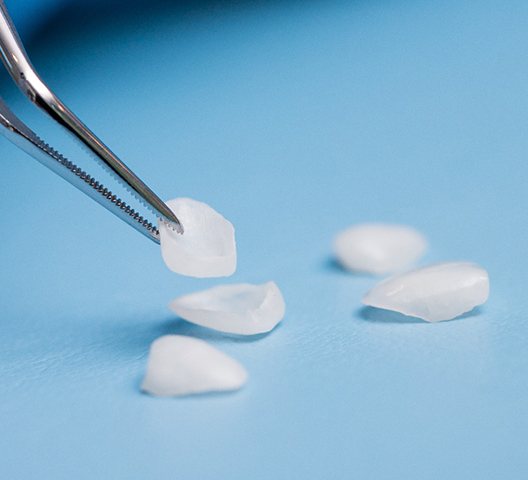 Veneers can be used to correct a variety of cosmetic issues. The big advantage is that they can hide multiple imperfections at once, meaning you don't have to have multiple cosmetic treatments done. Some of the most common flaws that can be corrected by veneers include:
Minor cracks, chips, and breaks that don't threaten the structure of the tooth or expose it to infection.
Stains and other forms of discoloration that are unresponsive to whitening treatments.
Certain cases of crooked or unevenly spaced teeth.
What is the Process Like?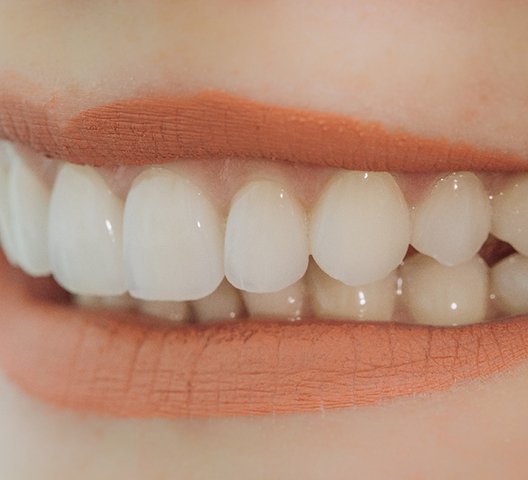 Once you've settled on veneers as a cosmetic solution, the process can be completed in as little as two visits. During the first, we'll have to make room in your mouth for your future restorations by shaving off a minimal amount of enamel. Once the mouth has been properly prepared, we can take an impression to be sent to a dental lab where an expert will make your veneers by hand. It can take a few weeks for the lab to send the final restorations back, so in the meantime we can provide temporary veneers to protect your teeth.
Benefits of Veneers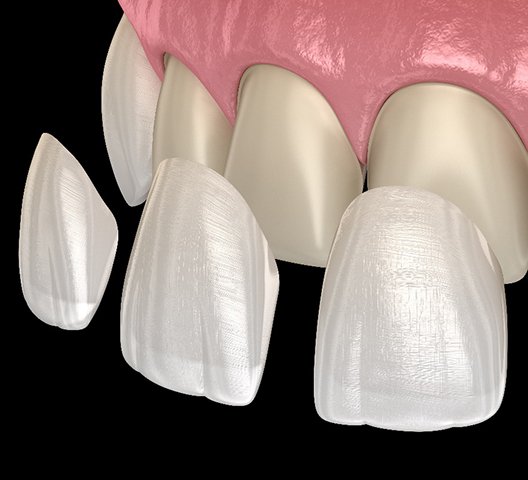 Since veneers only require two appointments, they can be considered a quick way to upgrade your smile.
You can avoid the need for additional cosmetic treatments since veneers address all of your smile's imperfections at once.
Porcelain is nonporous. This is significant because tooth stains usually occur when particles slip underneath the enamel.
Veneers are highly durable. They can last for around 10 to 15 years on average as long as you take good care of them.
You can still brush and floss the way you normally would before veneers.
Temporary Veneers
Made of thin acrylic and cemented to your teeth, temporary veneers are put into place by Dr. Rakowsky so that your altered teeth will remain better protected between appointments. During this time, you'll get to see what your smile will look like once your permanent veneers are put into place. Before they're bonded to your teeth, we will shape and sculpt them to ensure you are pleased with the way they look, allowing you to start building your confidence in your new and improved smile.