Children's Dentistry – Doylestown, PA
Ready To Take Care
of Your Favorite Smile

Your child's smile is probably one of your favorite things in the entire world, but their teeth are particularly vulnerable to decay and damage. Thankfully, professional dental care can give them strong and healthy teeth through all stages of life, which is exactly what Dr. Rakowsky has been providing Doylestown families since 1986. He'll help your child feel right at home as he and our team protect their teeth and give them the tools they need to enjoy optimal oral health for years to come. To schedule their next checkup with us, contact our dental office today for children's dentistry in Doylestown, PA.
Why Choose Terry Rakowsky DMD for Children's Dentistry?
Trusted by Doylestown Families Since 1986
Friendly, Gentle Team that Puts Comfort First
In-Network with Delta Dental
Dental Checkups & Teeth Cleanings for Kids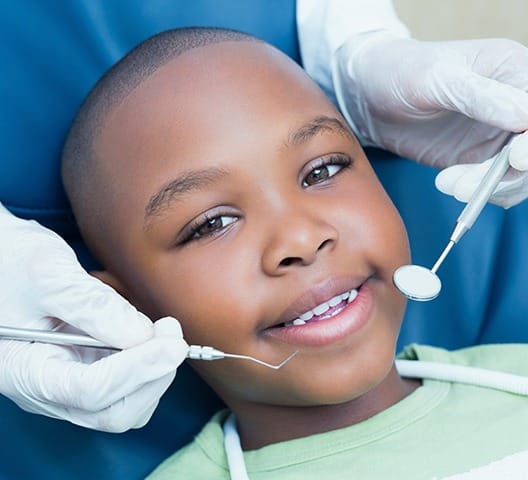 Your child should start attending checkups and cleanings at least twice a year starting around age 2. During these appointments, we'll not only clean their teeth and give them an exam, but we'll also discuss the basics of oral hygiene, how diet affects the teeth, and answer any questions your child has. Dr. Rakowsky literally has decades of experience working with younger patients, so he'll know how to phrase things in a way your child will understand while ensuring they stay completely comfortable from check-in to checkout.
Dental Sealants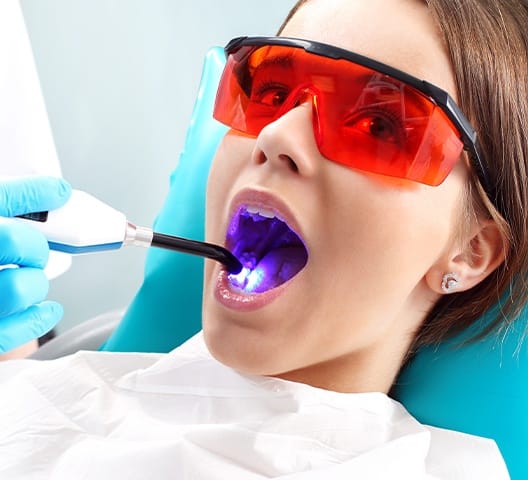 The teeth in the back of the mouth, or molars, are often the first place children develop cavities, thanks to their uneven surfaces that trap food particles and location that makes them somewhat difficult for little hands to brush adequately. While your child is forming their oral hygiene habits, we can protect these vulnerable teeth by placing a thin layer of dental plastic over them. This will shield the enamel from harmful plaque and bacteria, preventing decay from ever starting.
Fluoride Treatments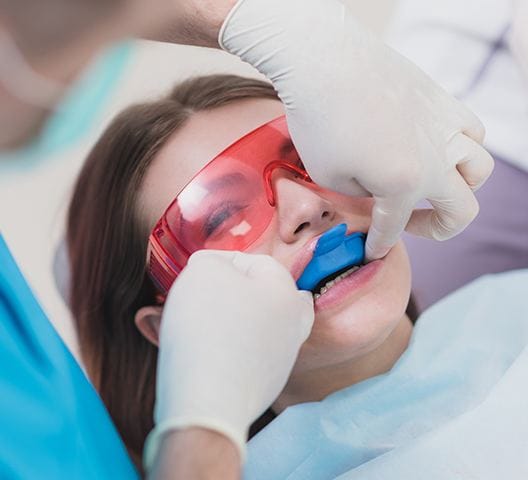 Fluoride is beneficial for patients at any age, but especially children with developing teeth, as they are still learning how to brush, and young enamel is notably softer compared to the adult version. This means they're more likely to develop decay, but a fluoride treatment at your child's regular checkups can significantly strengthen their teeth and lower their risk for "sugar bugs." The treatment itself just involves your child using a rinse, so it's fast, gentle, and effective.
Tooth-Colored Fillings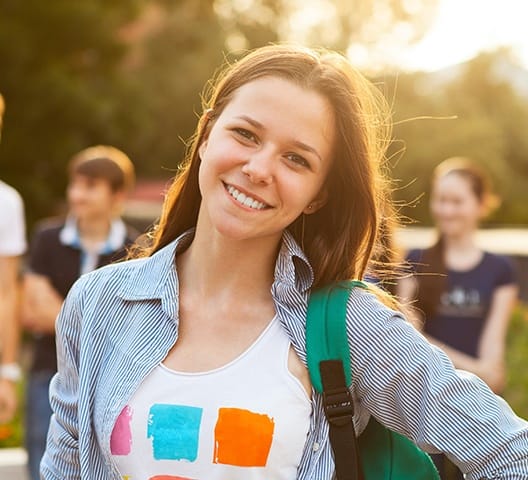 Childhood cavities are extremely common, and should your child develop one, you don't have to worry about us placing a dark gray, mercury-laden filling into their mouth. Instead, we'll replace the decayed enamel with a composite resin material that has been specially shaded to match the rest of their teeth. It will completely blend into their smile, so your child won't ever have to worry about friends or teachers noticing their dental work.