Dentures – Doylestown, PA
Quick, Economical Way to Replace Missing Teeth
Living with an incomplete smile can make it harder to eat and speak normally. Replacing missing teeth with dentures can not only improve your appearance but also boost your oral and overall health. Best of all, dentures are typically a fast and affordable restorative solution. At the office of Dr. Terry Rakowsky, we offer high-quality, custom full and partial dentures. If you are ready to reclaim a confident, full smile, contact our office today to schedule an initial consultation for dentures in Doylestown.
Why Choose Dr. Terry Rakowsky DMD for Dentures?
Beautiful Restorations Custom-Made for Each Patient
Friendly Care Provided by Experienced Team
Serving Doylestown Since 1986
Who is a Good Candidate for Dentures?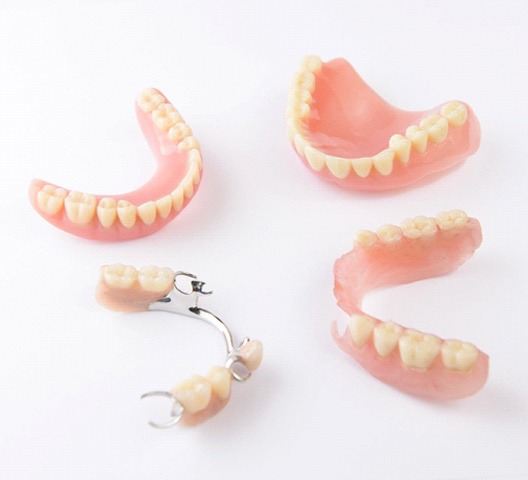 According to national consumer surveys, over 40 million Americans wear dentures. If you are missing several teeth or an entire dental arch, you are likely a good candidate for this type of dental prosthetic. During an initial consultation, Dr. Rakowsky will conduct a thorough examination to determine whether dentures are the ideal way to restore your smile. If tooth decay, gum disease, or any other untreated oral health issue is detected, Dr. Rakowsky will incorporate the appropriate care into your treatment plan.
Types of Dentures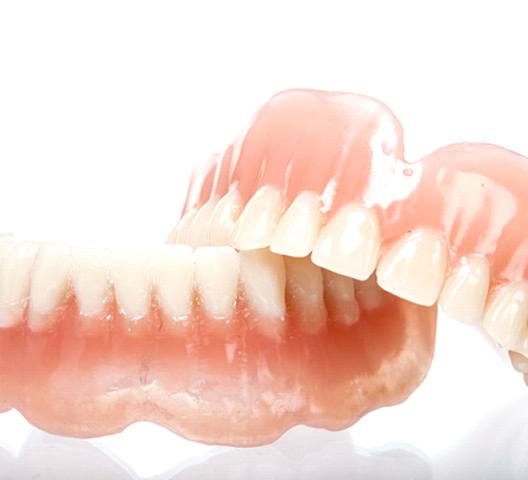 There are several types of dentures available. Depending on your unique situation, our team will recommend one of the following options:
Partial Dentures
Partial dentures, as their name suggests, replace multiple missing teeth. To remain securely in place in the mouth, partial dentures use small metal clasps to attach to nearby healthy teeth. Made up of a gum-colored plastic base and prosthetic teeth, this type of dental prosthetic replaces missing teeth and prevents remaining teeth from shifting.
Full Dentures
If you are missing an entire row of teeth, full dentures are likely an ideal option for you. Unlike partials, full dentures stay in place through natural suction, denture adhesive, or a mixture of both. If you have one or two remaining teeth in your dental arch, they will first need to be removed and your gums will need to heal before you can begin to wear full dentures.
Implant Dentures
An experienced dentist in Doylestown, Dr. Rakowsky can combine dental implants with dentures to provide a stable, long-lasting smile. Implants provide an extremely solid base for dental prosthetics by integrating directly with the jawbone. Just a few strategically placed implants can support an entire row of replacement teeth. In addition, because they replace missing teeth from the roots up, implant dentures look very natural and never shift out of position.
The Benefits of Dentures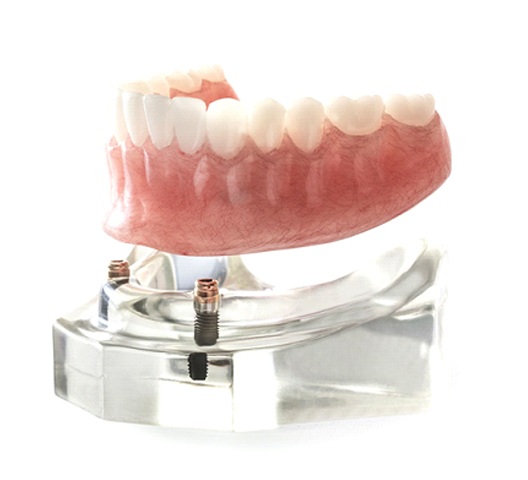 Dentures have been a popular tooth replacement solution for decades thanks to their many benefits, such as:
Restore dental function and the ability to eat most of your favorite foods
Boost physical appearance
Improve speech
Easy to remove and clean
Cost-effective solution
Custom-made for each patient
Can last for 10 years with proper care
How to Care for Dentures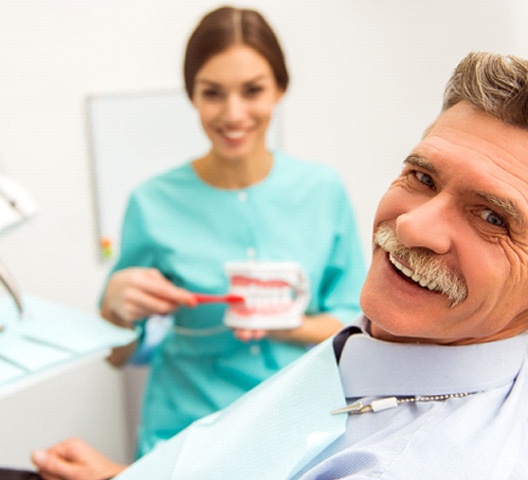 You can help extend the lifespan of your dentures in Doylestown and keep them looking great by following these recommendations:
Remove and rinse your dentures after every meal to wash away food debris
Brush your dentures at least once a day using a soft-bristled brush and nonabrasive denture cleaner
Place a towel on the bathroom counter while cleaning your dentures in case they accidentally fall
Soak your dentures overnight in room temperature water