Toothaches and Treatment – Doylestown, PA
Find Fast Relief from
Toothache Pain
There is never a good time for a toothache to strike. In fact, toothaches seem to have a knack for occurring when it is most inconvenient. When you face such a situation, it is important that you know how to react. Taking prompt action could preserve your tooth, spare you from ongoing pain, and protect your overall well-being. On this page, we'll discuss the different types of toothaches, what might cause them, and how your emergency dentist, Dr. Rakowsky, can help you find genuine and long-lasting relief.
Why Choose Terry Rakowsky DMD for Toothache Treatment?
Highly Experienced, Highly Trained Dentist
Same-Day Emergency Appointments
Compassionate Care from a Friendly Team
Types of Toothaches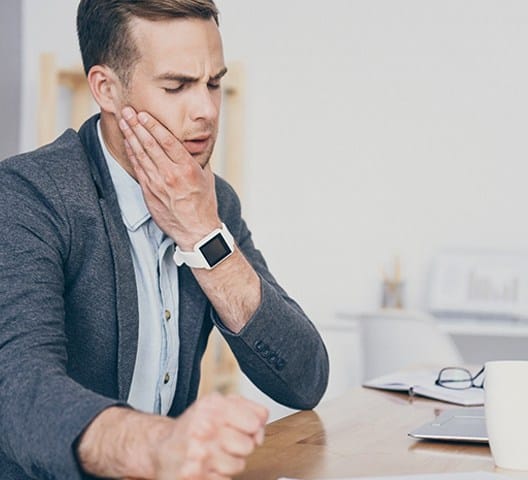 There are numerous types of toothaches. Four of the most common are:
A dull, persistent ache. This type of pain may mean that something is stuck between your teeth. It could also be an indicator of teeth grinding or a dental abscess.
Sensitivity to hot and cold. Temperature sensitivity might be due to worn tooth enamel, a cavity, a cracked tooth, exposed tooth roots, or even a severe infection.
Sharp pain. Sharp, stabbing pain is often a sign that a crown or filling is loose or has fallen off, leaving your tooth vulnerable to irritation from outside stimuli. It could also indicate a new cavity that has penetrated into the inner layers of a tooth.
Severe, throbbing pain. Severe, throbbing pain is a common sign of an infection in the pulp of a tooth. This can occur due to decay or trauma.
What You Should Do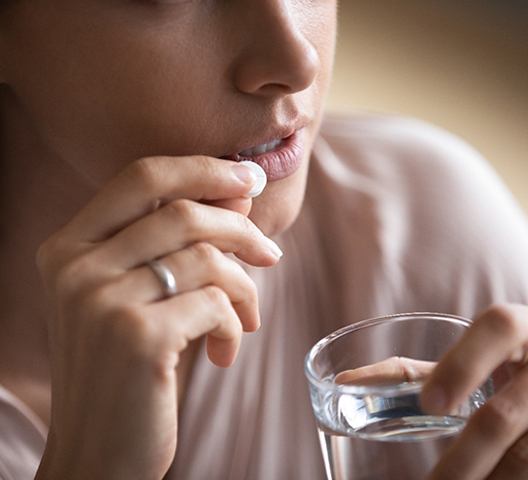 You should contact your emergency dentist as soon as possible after your toothache begins. Postponing care may give the problem an opportunity to become worse and worse. When you arrive at our office, Dr. Rakowsky will evaluate the situation and design a treatment plan, which might involve root canal therapy, new restorations, gum disease therapy, or other procedures.
Prior to your appointment, you may be able to mitigate your pain by:
Taking over the counter pain relievers
Rinsing with warm saltwater
Applying clove oil to your gums
Avoiding hot and cold foods and beverages
Not using the aching tooth to chew
What If My Toothache Goes Away on Its Own?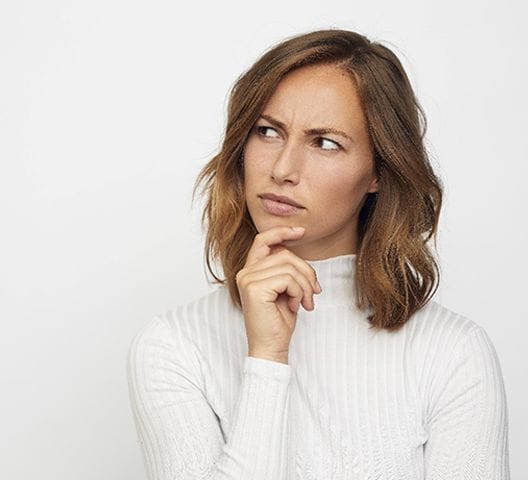 In some cases, patients choose to ignore a toothache and hope it goes away on its own. In some cases, that does happen — but a vanishing toothache is usually not a good sign. Remember, teeth cannot heal themselves. A toothache that goes away on its own may indicate that the nerve inside the tooth has died. However, an infection may still be present. The longer the infection is allowed to linger, the more damage it can cause to nearby tissue. It may even destroy some of the bone around a tooth and cause you to become seriously ill. In rare cases, an untreated dental infection can even become life-threatening.
A toothache is nothing to take lightly! As soon as your pain begins, contact our office to schedule an emergency appointment. Dr. Rakowsky is ready to relieve your pain, preserve your precious smile, and protect your overall health.