January 11, 2023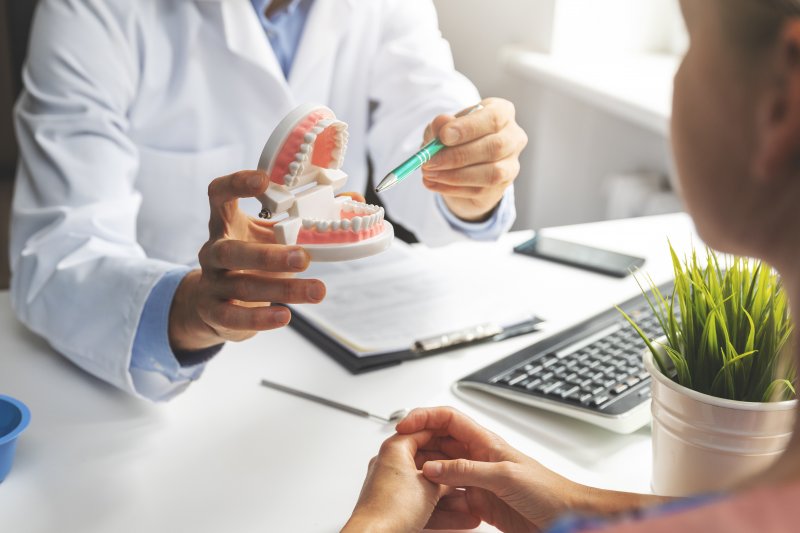 Tired of having gaps in your smile? Not only can they affect your self-esteem, but they can increase your risk of oral health issues and make it difficult to perform simple everyday tasks, such as eating and speaking. Fortunately, you don't have to suffer from tooth loss forever. Dental implants are a game-changer, allowing you to enjoy a complete and fully functioning bite once again. Before starting the process, you'll need to schedule a consultation with your dentist to ensure they're the right option for you. If you want to feel confident that you're making the best choice for your smile, make sure you ask the following questions during your appointment.
What Are the Requirements to Qualify for Dental Implants?
Although there are several methods of tooth replacement available, dental implants are the most permanent and lifelike. They're an incredibly popular option because they function just like natural teeth. However, not every patient is a good candidate for this modern tooth loss solution. Since the process involves a surgical procedure, you need to start with healthy teeth and gums. If you have any preexisting oral health conditions, they'll need to be addressed before you move forward with treatment.
How Long Does the Process Take?
Because every case is unique, it's impossible to know how long the dental implant process will take for you until you visit your dentist. Placing each implant can take up to an hour, meaning you'll have to visit your dentist frequently if you're replacing multiple teeth. Once your implants are placed, you'll need to wait a couple of months for osseointegration to take place. This natural process fuses the metal and bone together to provide a durable root system for your new teeth.
What Does the Dental Implant Process Look Like?
Every dental office has a different process for dental implants. While some can complete the entire procedure in-house, others may refer you to an oral surgeon and only attach the crown. That said, you should find out whether you'll be working with multiple providers or visiting the same dentist from start to finish. Be cautious of anyone offering same-day implants or bargain prices! They often lead to repeat or more costly procedures down the line.
How Much Experience Do You Have with Dental Implants?
Choosing an implant dentist for your treatment requires plenty of thought and research. If you want your procedure to go as smoothly as possible, you need to make sure you're working with a seasoned dentist. During your consultation, you should ask your dental team about their experience and knowledge. That way, you can ensure you're receiving quality care.
About the Author
Dr. Terry F. Rakowsky is passionate about helping all patients achieve their healthiest, most beautiful smiles. He earned his dental doctorate from the University of Pennsylvania's School of Dental Medicine and went on to continue his education at the Dawson Academy and the Las Vegas Institute for Advanced Dental Studies. To schedule a dental implant consultation, visit his website or call (215) 348-2224.
Comments Off

on What Questions Should You Ask at Your Dental Implant Consultation?
No Comments
No comments yet.
RSS feed for comments on this post.
Sorry, the comment form is closed at this time.